NOTE ABOUT EDUCATOR MATERIALS
Ordinarily, educators can request free materials to be delivered to their school or homeschool. Unfortunately, during these unprecedented times, I am temporarily unable to send packets via mail. I have made most of the materials available for download below – and I hope you will find them helpful!
Download Free Educational Materials!
My greatest hope is that you and your readers will enjoy reading my stories as much as I have enjoyed writing them. To make that easier, I've compiled these educational, helpful, fun (and maybe even inspirational) materials for you to use in your school classroom or library.
But be warned: You must handle them with care. Why? All these materials are supercharged with Contagious Imagination. On contact, you (and readers in your midst) will be instantly transported to bizarre, wondrous, and exciting imaginary worlds…which you may never want to leave.

Download Materials
Inspiring Young Heroes
Inspiring Young Heroes features a collection of short videos highlighting the life-changing work of everyday young people. Through their own words, amazing kids narrate their personal journey and show how one person – no matter what age or circumstance – has the power to make a difference. These former Barron Prize winners and their stories will empower everyone to take that first step to make a positive impact on society and our planet.
Parents, teachers, and people of all ages will be inspired by these videos to make changes – big and small – in their communities and in the world! We hope you love these videos of inspiring kids as much as we do, and that you'll spread them around the globe. It only takes a small spark of goodness to create a flame of positive change that this world needs more than ever.
Additional Videos
Both the Dream Big documentary and T. A. Barron video collection (which includes several other videos on heroes) are available for download and to stream in your classroom.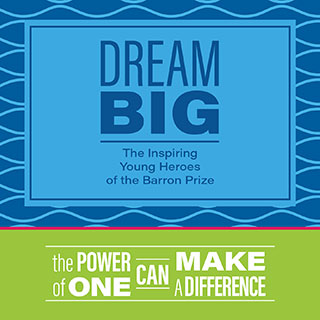 Watch or Download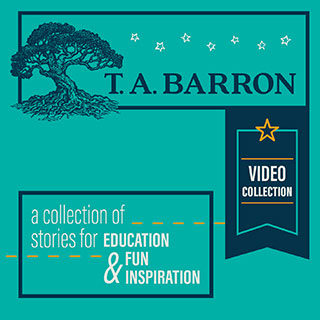 Watch on YouTube