T. A. BARRON'S BOOKS IN DENMARK
T. A. Barron's books are currently out of print in Denmark. The following book was previously published by Carlsen Forlaget.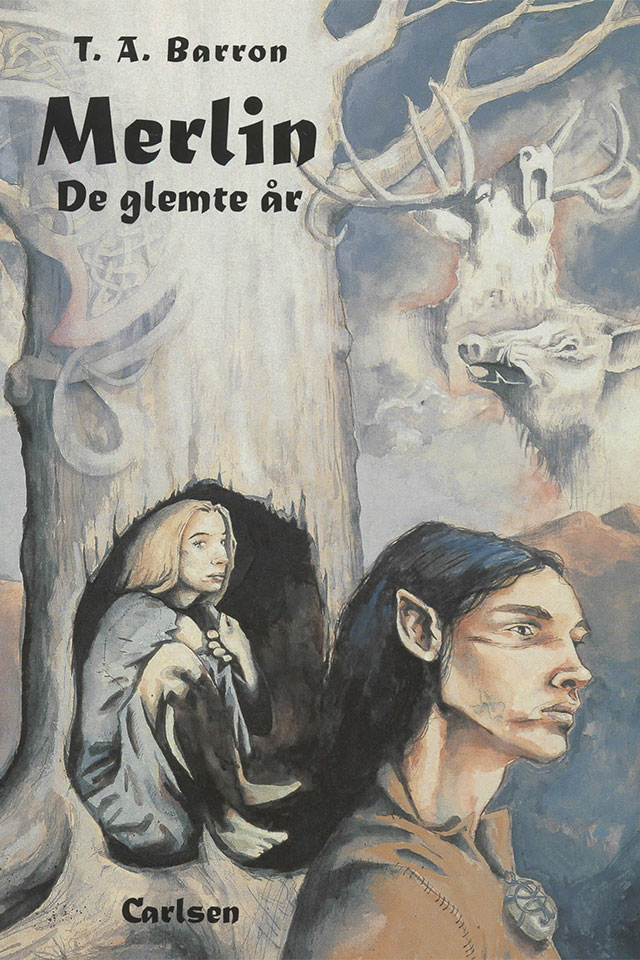 MERLIN (SKRIFT I): DE GLEMTE ÅR
ISBN: 87-562-8154-4
En dreng uden erindring skyller i land på Wales' kyst. Hans højeste mål bliver at finde sandheden om sin oprindelse og sit sande navn.
En dag skal han blive den største troldmand nogensinde, men det ved han intet om endnu.
Hos den mystiske kvinde, Branwen, som hævder, at hun er hans mor, hører drengen alle kelternes, druidernes og endnu ældre folkeslags myter og sagn. Men hemmeligheden om hans egen identitet synes dog altid at undslippe ham. For at finde sandheden, og hemmeligheden bag hans egne skjulte kræfter, rejser han bort. Med sig bringer han det mystiske smykke, som hidtil har hængt om moderens hals: Galatoren.
Båret af skjulte kræfter når han frem til landet mellem himmel og jord; det tågeindhyllede Fincayra.