T. A. BARRON'S BOOKS IN ITALY
T. A. Barron's books are currently out of print in Italy, but new editions are coming soon! The following book was previously published by Mondadori Editore.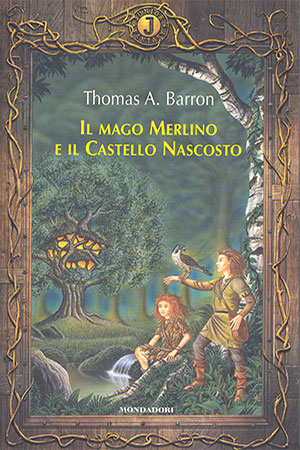 IL MAGO MERLINO E IL CASTELLO NASCOSTO
ISBN: 88-04-54333-7
Senza nome, senza casa e senza ricordi: è così che un ragazzo si risveglia su una spiaggia del Galles. Cinque anni dopo, tutto quello che Emrys sa di sé (nome compreso) gli è stato raccontato da Branwen, sua compagna di naufragio. Ma Emrys non è affatto sicuro che Branwen sia davvero, come lei sostiene, sua madre, né che Emrys sia realmente il suo nome… E lo sarà ancor meno quando scoprirà di avere poteri magici. Così decide di affidarsi di nuovo al mare, che questa volta lo abbandona sulle rive di Fincayra, un'isola sospesa nella nebbia e nella magia, minacciata da una forza malefica.