T. A. BARRON'S BOOKS IN CHINA
(PEOPLE'S REPUBLIC)
Be sure to read this letter to my readers in China, published on my blog.
New editions of T. A. Barron's books are coming soon and will be published in China by Shanghai Dook. Previous editions listed below were published by 21st Century Publishing House.
魔法师梅林·失落的岁月
ISBN: 978-7-5568-0511-2
一波黑色的巨浪把一个男孩冲到了威尔士的岸边,虽然还活着,但没有记忆,没有名字,没有家的虚无再一次把他抛向了深渊,为了找到真正的自己,他来到一个介于人类和神灵之间的地方——芬凯拉,没想到自己渴望探寻的竟然在这里——澄清:他的名字叫做梅林,不仅如此,他还将成为一名伟大的魔法师。平凡男孩的命运在他十二岁生日这天悄悄发生着改变,整个芬凯拉也即将因为这个男孩而改变。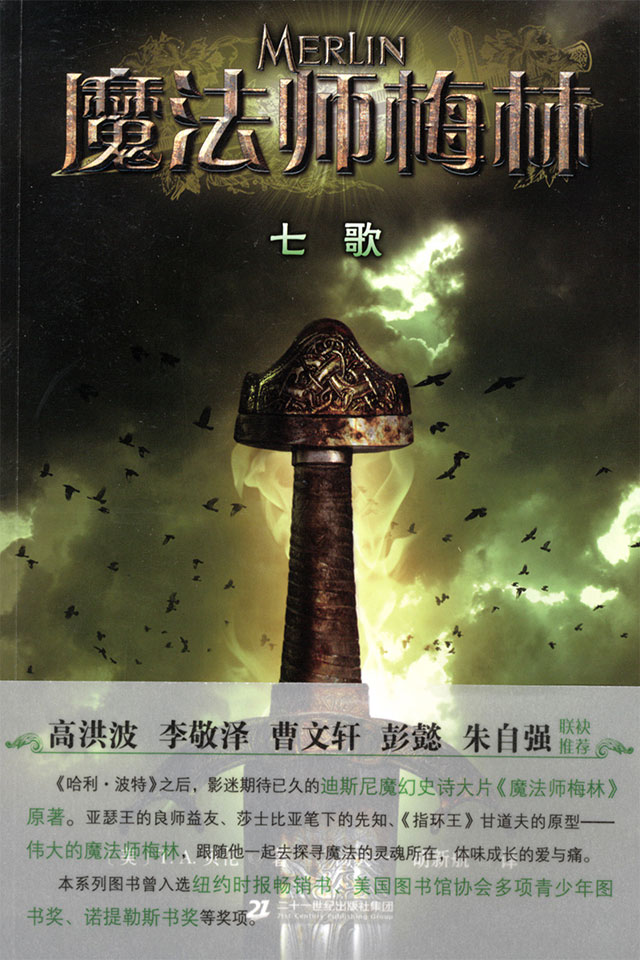 魔法师梅林·七歌
ISBN: 978-7-5568-0512-9
在赢得了隐堡一站的胜利后,梅林得到了魔法宝物——花琴,肩负起恢复芬凯拉原貌的任务。思母心切的梅林,竟然无意中动用了魔法,将母亲海伦带到了芬凯拉,母子团聚的短暂喜悦瞬间便被死亡的悲伤代替,海伦中了毒,危在旦夕。为了救母亲,梅林必须寻找传说中的《七歌》,并掌握这些本领,去挑战那一道道意味着死亡的难关。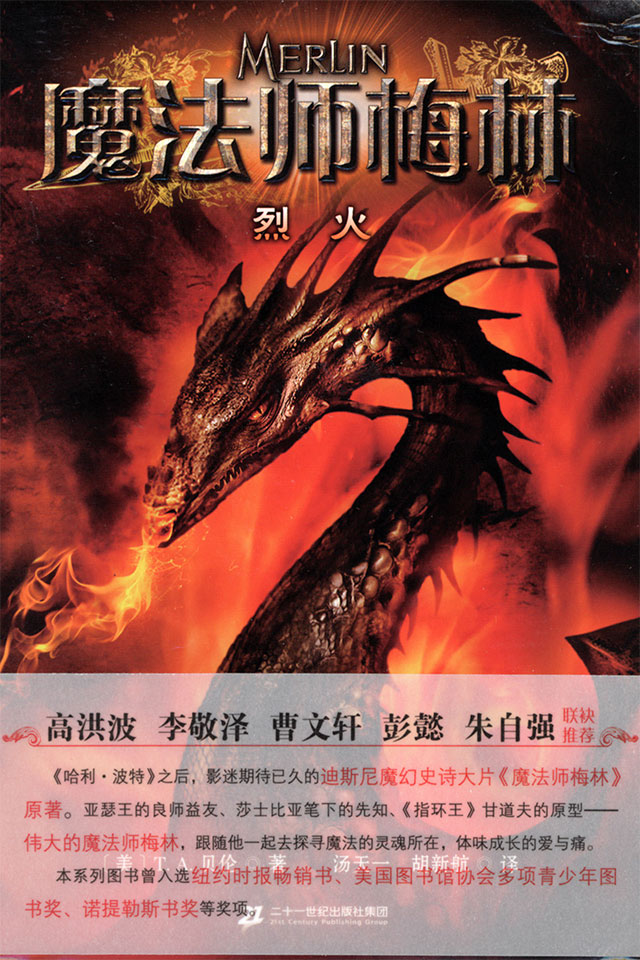 魔法师梅林·烈火
ISBN: 978-7-5568-0513-6
就在人们快要遗忘的时候,沉睡已久的巨龙却突然苏醒了。它的报复使整个芬凯拉面临被摧毁的威胁。而只有少年梅林,才能阻止这场灾难。但是,在自己能够面对古老的龙之火焰之前,梅林必须要面对其他形态的火——能够吞噬和毁灭的,也可以温暖和复兴的……甚至包括他自己从未经历过的炙热情感。更重要的是,他必须探索魔力的本性,并找出自身魔力的真正所在。
魔法师梅林·命运的魔镜
ISBN: 978-7-5568-0514-3
邪恶的迷雾笼罩了芬凯拉,为了拯救家园和自己的命运,梅林被迫开始危险的旅程。他治好了受伤的龙,学会了像鹿人一样奔跑,和可怕的巨人成为了朋友,遇见了年少的亚瑟王……在不断扩张的充满迷雾的沼泽地里,梅林发现了可以改变任何人命运的神奇魔镜,它拥有强大的魔力,在魔镜里,梅林看到的却是那个他最不希望找到的人。
奇幻纷呈的魔幻世界冲击着我们的想象,而梅林却用他自己的方式证明了自己,他想要告诉你的是:每一人来到这个世界时都带有某种特殊的天赋,而发现那个天赋的过程就是生命意义之所在。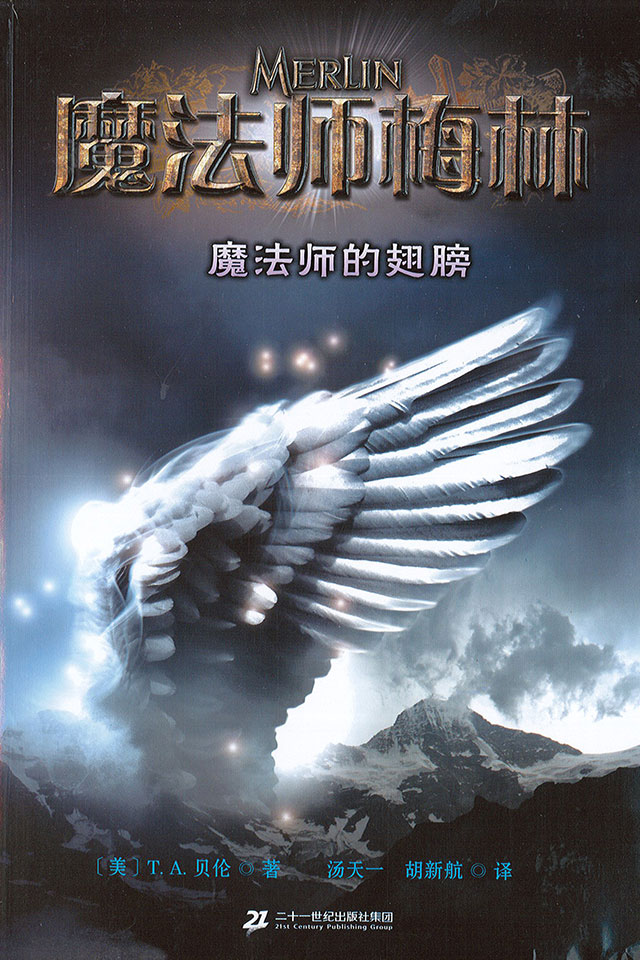 魔法师梅林·魔法师的翅膀
ISBN: 978-7-5568-0515-0
随着冬天最长夜的临近,梅林面临着自己人生中最艰难的挑战——团结芬凯拉所有的力量对抗邪恶的芮塔-高尔。就在此时,又出现了一个专门伤害孩子的神秘剑臂人……不安的气氛让人们极度紧张,梅林该如何在自己内心深处联合战斗力拯救孩子,统一芬凯拉,让自己和同胞们选择各自的命运?