A Conversation About Crafting Unforgettable Characters

As I reflect upon the art of storytelling, I am continually awed by the extraordinary characters that authors can bring to life. These characters have the power to captivate our hearts, allowing us to live vicariously through the pages of a book. At the heart of every remarkable narrative, there lies an essential truth — characters breathe life into the story. The characters in a novel are the heartbeat, the essence, and the very soul of the narrative.
In a fascinating conversation on a recent episode of Magic & Mountains, I had the pleasure of discussing the intricacies of crafting characters with the immensely talented Jill Santopolo. In our talk, we discuss the techniques and insights that can help you create characters that resonate with readers, characters that remain etched in their memories long after the final page has been turned. 
It's these characters who make the reader's voyage through the story a truly magical experience, guiding them through the uncharted territories of the human heart.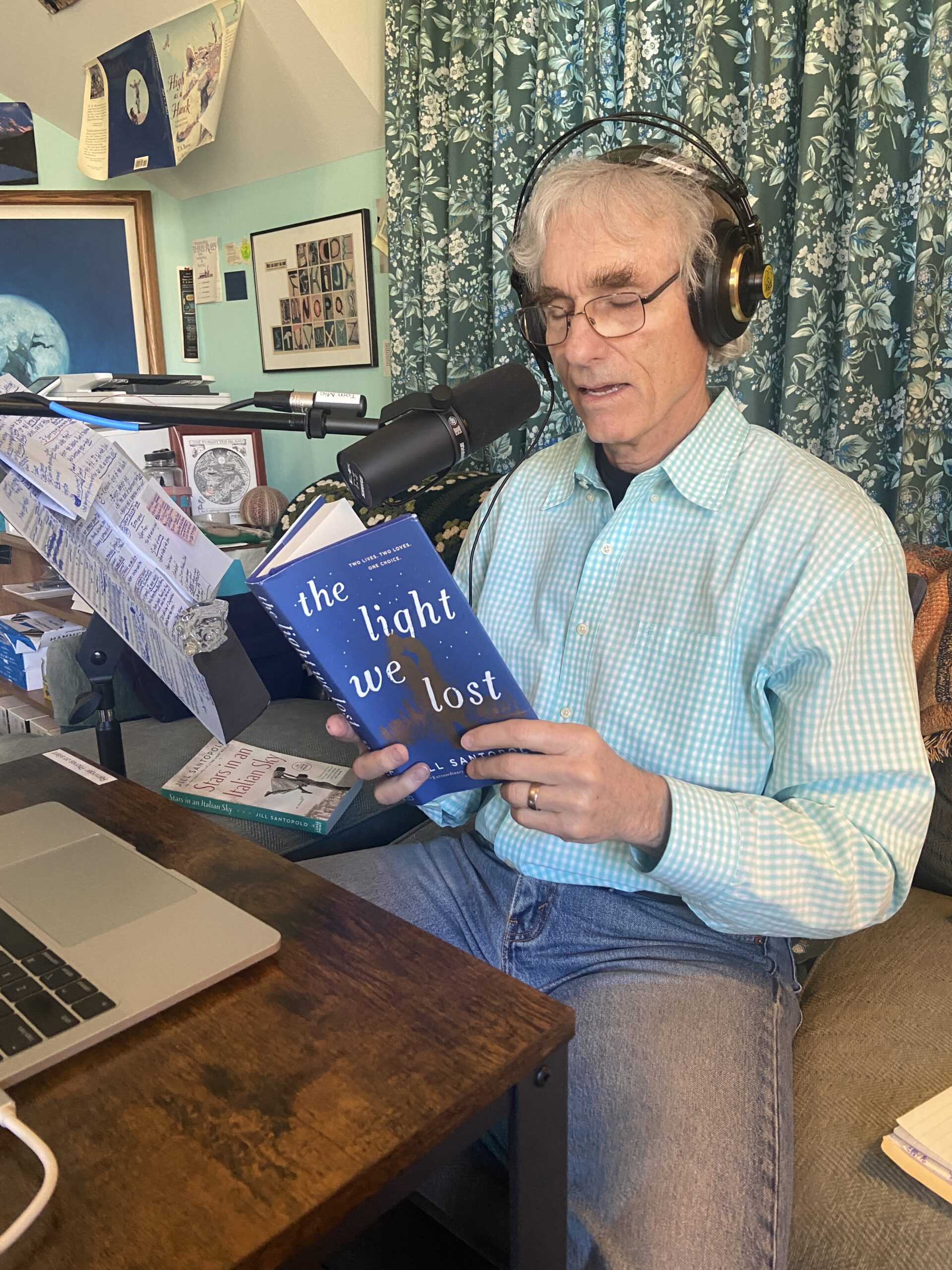 Jill Santopolo isn't just a brilliant writer — she embodies brilliance. She is an internationally bestselling author of captivating novels like Stars in an Italian Sky, Everything After, and The Light We Lost (which is my favorite and never fails to bring a tear to my eye just by looking at its cover.) Jill has a way of weaving stories that linger in your heart long after you've turned the last page.
Jill and I first crossed paths at a book event in the Poconos, sponsored by the Society of Children's Book Writers and Illustrators. Little did I know that this wonderful person I met that day would soon become my editor. Working with Jill has been an incredible experience. She possesses a rare combination of kindness, wisdom, loyalty, and humor. Her insights have added layers of richness to my stories, making them come alive.
Jill was my editor for several years — she and I worked together closely on the Wisdom of Merlin and all the Atlantis books. Now, she is Publisher of the Philomel Books division of Penguin.
Our author-editor collaboration was a dance, a harmony of creative energies. Jill understands the beating heart of a narrative and knows precisely how to enhance its rhythm and melody. She doesn't just edit words; she crafts magic. That's why I invited her to join me in a special podcast episode, because her magic, her wisdom, and her friendship have profoundly influenced my creative process.
The Power of Authentic Characters
At the core of every remarkable narrative lies the power of our characters. They are the soul of the story, the ones who make it come alive. Their beliefs, quirks, and emotions mirror our humanity and offer readers a reflection of themselves. 
Jill, a gifted author, nurturing publisher, devoted mother, and storyteller from birth, possesses a unique ability. With each stroke of her pen, she intricately weaves profound moral questions, dilemmas, and choices into the very fabric of her novels. Yet, it's not solely the questions themselves that define her work; it's the characters who grapple with them. Jill crafts multi-dimensional and relatable characters, the kind that linger in your thoughts long after you've read the final chapter.
Jill's characters have a distinctive quality — they often feel emotionally autobiographical. These characters are born from the depths of her heart and soul, making their journeys feel profoundly genuine. As an author, I've learned that tapping into our own experiences and emotions is the key to creating authentic and relatable characters. It's not just about understanding the characters; it's about feeling them, allowing them to breathe and speak through us.
Finding Inspiration in the Unlikely
Creativity is a trek filled with twists and turns, with occasional magical detours. In our conversation, Jill and I also discuss what guides us through the challenges of creating authentic worlds. We share the joys of seeing a place as a friend, finding inspiration in the most unlikely places, and even uncovering the profound mysteries of patting a magical cat.
 If you have read any of my books, you know that the places hold just as much importance as the characters in my stories. The natural world is where my characters embark on most of their adventures. I see nature as a brilliant teacher, a powerful healer, and a friend. It is also my greatest inspiration. 
 Ever since my childhood, I have had a profound appreciation for the great outdoors. I am always awestruck by the grandeur of nature, whether it be the majestic starry night sky, the magnificent expanse of a mountain range, or the vast open sea. That's why nature always plays a crucial role in my stories. I'm glad my editors share the joy of crafting stories with nature not as a backdrop but as a full-blown character — alive just like you and me!

Characters, the Heart of Every Story
Creating authentic characters is a transformative process, one that can be unlocked by embracing the universal storyteller within. Jill Santopolo embodies this concept by trusting her heart to tell the stories that naturally flow from within her. This trust, in the heart's ability to weave tales, is paramount. You see, it's not sufficient to craft stories that are compositionally powerful; we must strive to imbue them with a beating heart. It's the heartbeat of a story that resonates with readers, touches their souls, and reminds them that they are not alone on these extraordinary trails through life.
One of the most intriguing facets of Jill's creative process is her collaboration with authors, a dance in which the editor becomes both guide and companion. As someone who has experienced this unique synergy, I can attest to the magical transformation it bestows upon a story. Jill and I explore this topic during our podcast conversation, shedding light on how the collaboration between author and editor enhances the depth and meaning of a narrative.
The heart of every story is the characters who inhabit it. Whether it's the tale of a young wizard's adventures in the magical realm of Merlin or a story of love, destiny, and sacrifice, characters are the vessels that navigate the treacherous waters of the narrative sea. When we begin the process of crafting unforgettable characters, we are not merely shaping the destiny of fictional individuals; we are shaping the hearts and minds of our readers.
Writing with Open Hearts
Imagine that writing is like setting sail on a boundless sea. The vessel is your story, a boat you meticulously construct with each word, each sentence, each paragraph. You are the captain, your pen the rudder, and your characters are the crew. They steer the ship through storms and fair winds, and their unique qualities bring life to the narrative waters.
The wind carries the stories you tell to every corner of the world, connecting distant shores and diverse souls. It's the heart of your characters that powers the ship, propelling it forward with their authentic emotions, desires, and fears. Just as sailors once used the stars to navigate, you guide your readers by the light of these characters, leading them to uncharted territories where empathy, connection, and self-discovery await.
As you craft your characters, think of them as the lighthouses along your creative voyage. They not only illuminate your narrative, but they also guide readers through the darkest of nights. These characters become friends, mentors, and companions, holding lanterns that cast a warm, inviting glow over the uncharted waters of your story.
Tune in to Magic & Mountains
To immerse yourself in the depths of character crafting and storytelling, I invite you to listen to the captivating conversation I share with Jill Santopolo on the sixth episode of Season 2 of Magic & Mountains. Together, we explore the creative process, the profound significance of authenticity in writing, and the enduring power of storytelling. This enlightening discussion will leave you inspired, eager to embark on your own literary voyage, and to create characters who will leave an indelible mark on the world of literature.