Questions from Readers About Books and Reading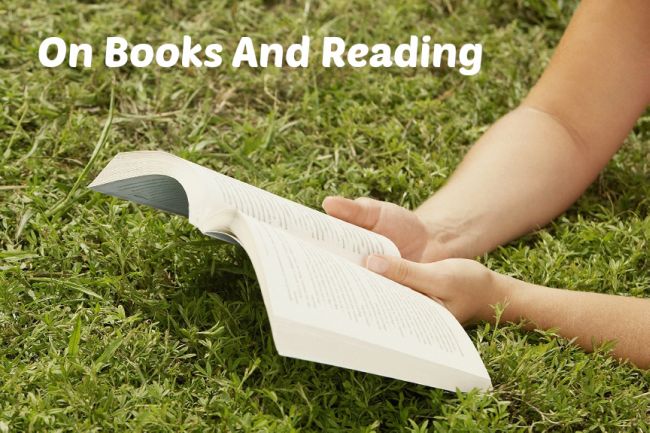 I get lots of questions from my fans every single day — via email, snail mail, or Facebook post. Or in person — like today, when two people spotted me at a coffee shop in California. The most unexpected example of that came when a whole class of seventh graders from Vermont found me up at the top of the Washington Monument in Washington, D.C. They had so many questions that we had a spontaneous writing seminar up there, way above the Lincoln Memorial and the Capitol dome, eating our picnic lunches while talking about stories, Merlin, nature, and inspiration.
I really love answering your questions directly, as you can tell. Truth is, I feel honored that you trust me to give a helpful response. But at the same time… I feel that many of you may have questions that you're not asking! So from time-to-time I'll blog about some of the recent questions I've been asked — with the answers, of course.
Q: Your books are some of my favorites right now. What were some of your favorite novels when you were a teenager?
TAB: Books allow you to travel wherever you like. And no ticket is required. No toothbrush, even. Just pick your century, your continent, your character — and go. I read avidly. As a boy, I enjoyed reading the Greek and Norse myths; great sports stories; biographies of Abraham Lincoln or Helen Keller or Albert Einstein; Anne Frank's diary; moral philosophy by people like Socrates and John Stuart Mill; the poetry of Wordsworth, Frost, Keats, and Dickinson; and nature writing by Thoreau, Carlson, and Muir. I never read science-fiction or fantasy until college. Then I encountered Tolkien, and a whole new world opened before my eyes.
Q: Which of your books is your favorite?
TAB: I can no more answer that, than I could answer which of my five children is my favorite! Each one is special, and there's no way I could pick just one.
Q: What age or reading level do you recommend for your books?
TAB: I write books that I would like to read!  So there's really no age limit for any of my stories.  As long as someone is young at heart, with a healthy imagination, they can enjoy the tales.
Having said that, I believe deeply in the power (and also the poetry) of language. And I make a point of never "writing down" to young readers. As a result, my books are, I hope, both occasionally challenging and always fun, with lasting questions for the reader to ponder.
Good readers—starting in third and fourth grade and continuing up into adulthood—enjoy my novels: the three books in the Adventures of Kate series, all twelve books in The Merlin Saga, and The Atlantis Saga. Younger readers (starting in second and third grades) enjoy Tree Girl; those younger still enjoy my picture books.
Q: What do you like to read?
TAB: I read everything that interests me… which is quite a lot! I'm especially fond of great nature writing, biographies of amazing people, and beautifully crafted novels whatever their genre.
I also read whatever books are needed to research my next book. For The Merlin Saga, I spent a whole year researching Merlin and Celtic lore before starting to write.  For The Ancient One, I researched nine different tribes who lived in the Pacific Northwest five hundred years ago. And I hired a bright student to help me get the facts straight.  In addition, I needed to understand the smells, sounds, and ecological interconnections of an ancient grove of redwoods—which meant, happily, that I needed to do some camping in redwood forests.