Merlin's Seven Magical Words: Wonder
Wonder, one of Merlin's Seven Magical Words, is more than just something that we stumble upon from time to time. There is intentionality in Wonder, though it is not something you seek. It calls you to question, to explore, to investigate. To wonder is to open the doorway to imagination.
Wonder is that breathtaking sunset infused with colors you can only see when the light passes through the air in just the right way. It is that curious gathering of ancient stones that has inspired tales for centuries. It is the depth of a mother's love, the determination in a new calf's gait, and the magic felt in a hidden, mist-covered meadow.
Curiosity and openness are the two things really at the core of Wonder. It is curiosity that inspires you to explore, to adventure; and openness that allows you to discover beauty so grand it can take your breath away.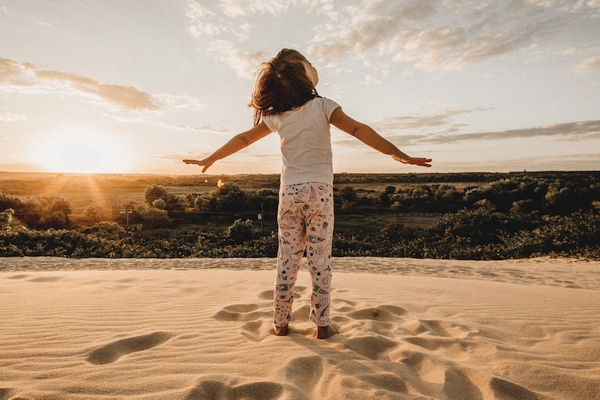 This ability to be open to Wonder is most present in young people. While we adults, impacted by cynicism and discouraged by experience, struggle to let awe in, children are inherently open — blank canvases eager to be transformed by the wonders of our world. They're open to awe, as they eagerly see the world afresh, in all of its beauty and strangeness, mystery and delight.
The happy news is that no matter your age or your life's course, I truly believe we can choose to reframe our thinking, and open ourselves up to live lives full of Wonder.
5 Real Ways to Live a More Wonder-Filled Life
Be open to adventure.
It's easy to get stuck in the rut of day-to-day life and forget to seek out opportunities for adventure. Even when those opportunities arise, we are often unwilling or unable to take them.
Remain open to adventures of all shapes and sizes — whether you're trying a new food, or exploring a new nation — and be ready to accept Wonder into each moment.
Travel as often as you're able.
When you leave your home and venture into places unknown, you open yourself up to myriad experiences that would otherwise be unattainable.
I'm the first to acknowledge the many beautiful, awe-inspiring landscapes right here in my own country, but some of my adventures far from home have had a unique and lasting impact on my life and work. The tales of Merlin and his worlds were given colorful energy from the Wonder I experienced during my travel through the Welsh countryside.
Or, let your imagination be your guide.
To Wonder is to open the doorway to imagination. And that leads to other doorways: appreciation, creativity, and fulfillment.
For me, this is possible through books. They allow you to travel wherever you like in your imagination. You don't even need a ticket… or a toothbrush! The very best stories spark the imagination, empower us, provide comfort, and help us understand the world around us. They allow us to gaze upon the remarkable parts of our world and be inspired by them without even leaving our own homes.
Give freely.
Every time one person shows genuine kindness, compassion, honesty, or courage, that person shines a ray of light into the darkness that has the potential to illuminate beautiful elements of our world that may otherwise have been overshadowed.
Shine your kindness around as much as possible and who knows what Wonder it can illuminate!
Surround yourself with nature.
Nature has been an inspiration for me for years, and is the place where I am most overcome with Wonder. Questions are answered, new ones are born, and I am constantly filled with a sense of awe at how I am able to feel at once both very small and very large — dwarfed by the grand sweep of the stars, the oceans, and the mountains, and yet still a part of it all.
Where do you find Wonder in the world?