It's Good to be Good — Celebrating Random Acts of Kindness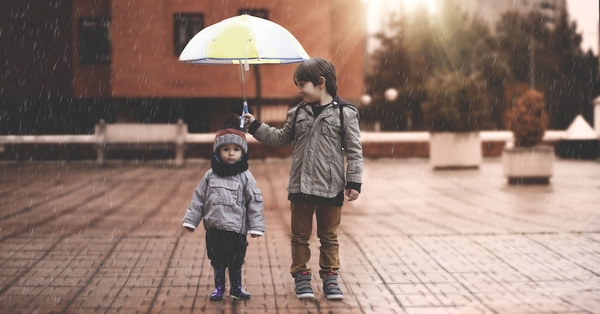 Random Acts of Kindness Week, or 'RAK Week' for short, celebrated every February, is all about making small, intentional acts of kindness a part of your routine. But more than that, having an entire week dedicated to kindness means we have the opportunity to inspire those around us to do the same. Because a funny thing about kindness is… it tends to be contagious!
Kind acts, done with no expectation of reward, help everyone — not simply the giver and the receiver, but also those who witness an altruistic act. Witnessing a random act of kindness can inspire others, giving them a gentle nudge in their own hearts and minds toward positive action. In fact, there is even scientific evidence to support the idea that kindness impacts humans in measurable physical and mental ways. Scientists are learning that being altruistic positively impacts life span, relationships, anxiety, depression, pain, stress, and more. Not to mention, people who engage in kind behaviors historically report being generally happier than those who don't.
While kindness should, of course, be a part of our daily behavior, RAK Week is a terrific reminder to us all that every day of our lives we face a choice — will I act to bring happiness and positivity to others? Can I make the world around me better through my actions? Centering kindness is something everyone can do, and it's great to know that this week people everywhere are not only doing their part to make the world a little brighter, but also sharing ideas and activities to help inspire kind actions in others.
So find a way to make kindness a habit, for others and for yourself!
Here are some simple things you can do to boost your kindness levels this week.
Random Acts of Kindness Week:
10 Simple Ways Anyone Can Spread Kindness
1. Let someone know you appreciate them.
Make eye contact, use descriptive language, and tell someone in your life exactly why you think they're so great. Focus on how the things they do matter, call out some of the things you've noticed they've been working hard at… let them know they're seen and valued.
Often, simply giving someone acknowledgment is enough to show you truly appreciate the things they do.
2. Buy someone a coffee.
When you stop in for yourself, pick up one for a coworker and surprise them with it. Not heading to work? Buy a pick me up for a stranger by offering to pay for the coffee of the person next to you in line.
3. Or, better yet, buy someone lunch.
If you're feeling truly generous, make it a meal! If you find yourself in a drive-thru this week, when it's your turn to order ask how much the person behind you ordered. If it's within your budget, buy theirs too! It's a truly awesome way to make someone's day without even going out of your way.
4. You can make someone lunch too.
Packing your lunch for work? If you regularly encounter needy people on your commute, why not pack another in the bag and hand it off to someone who might not otherwise get a meal?
5. Let someone cut in line.
See someone with just a few things waiting to check-out behind you at the store? Let them jump ahead so they can get on with their day.
6. Leave a little extra.
Grabbing lunch or out for dinner? Leave an extra five percent for your service staff.
7. Leave a great review.
Read a book you loved? Visited a restaurant with great food? Received some great service from a local contractor? Head to Amazon or their social media page to leave a great review. It only takes a few moments of your time but can help the recipient of your kindness immensely.
8. Be extra neighborly.
Befriending your neighbors will make life on your street much better, and it often doesn't take much to make it happen. Drop off a homemade dessert, help them rake their leaves, or invite them over for a coffee or a cold drink. It's a great way to get to know them while doing something kind at the same time.
9. Write thank you notes.
Show appreciation for your teachers, your coworkers, or your friends. Grab a card and write a short, simple thank you to them for the little things they do to make your life better. They will be so delighted to receive such a heartfelt thanks.
10. Kids can Spread Kindness, too!
Committing to be kind is important for kids as well as adults. If you're at school and notice someone standing on the sidelines watching your game or playground activity, why not invite them to join in? Sometimes all it takes to make a new friend is someone willing to reach out and include them!
Looking for more ways to spread kindness in the world? Check out some of the fantastic ideas to Spark Goodness my readers and friends have submitted, or head over to the official Random Acts of Kindness site for some more inspiration.