Atlantis Rising Tour Continues!

It has only been six days since my last post…but in that short time I've been through 8 cities in 5 states, and I've only just begun! My week started in the Pacific Northwest with stops in Seattle and Portland. Then I did a tour of the coast of California starting in San Francisco and ending in Alameda. Yesterday I hopped through Albuquerque on my way to the South where I have events in Mississippi today and tomorrow and then on to the Southern Festival of Books in Tennessee on Saturday.
It has been a whirlwind of a week, but you, my readers, make it all worthwhile. I truly love meeting you and hearing your stories! It's not an exaggeration to say you keep me going when I'm away from my family.
As promised, here are a few highlights from the tour so far: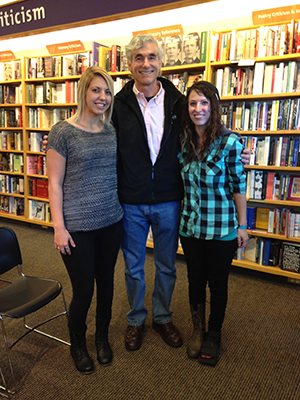 In Seattle, I met a young woman named Emily who came to my event at University Bookstore. To my surprise, she brought a map of Fincayra I sent her 12 years ago in response to her beautiful letter on Merlin! So…12 years later, I got to sign the map to her. That was appropriate since she is still a regular traveler to Merlin's isle — and every traveler needs a map!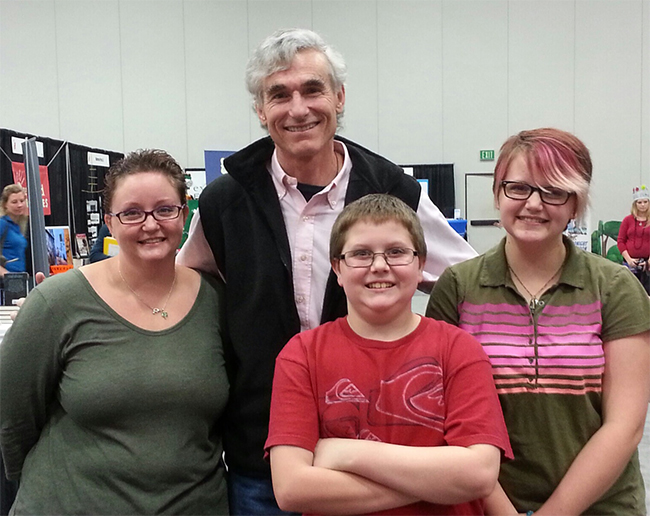 While in Portland, I had the honor of speaking at the Wordstock Festival, and then enjoyed a book signing. I met the Larson Family – Mom Melanie is a longtime fan and now her kids are also enjoying the books!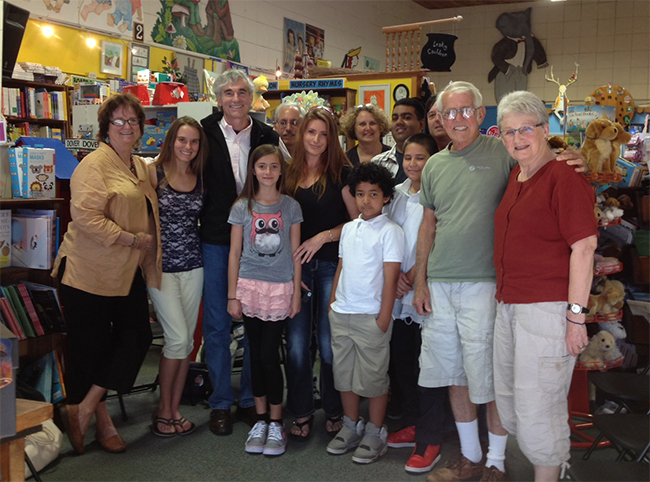 One of my favorite stops on any tour is Hicklebee's in San Jose. As you can see from this picture, we had a grand old time!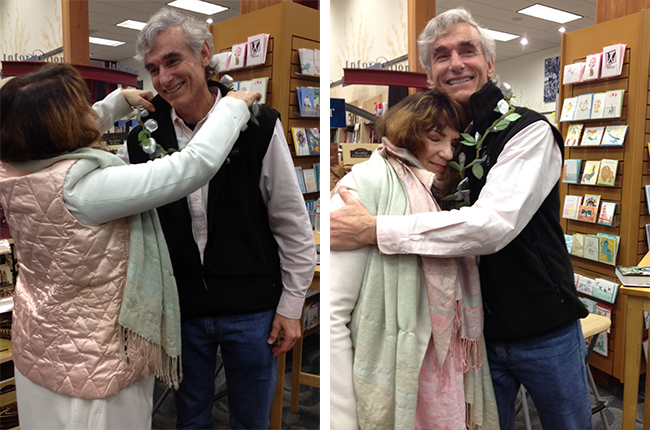 At Books Inc. in Alameda, I met Shireen who gave me a beautiful, artistic gift — a necklace of leaves inscribed with magical words (as found in Atlantis Rising).
One question I've been asked a lot while on tour is what it was like to leave Avalon and travel to Atlantis. It was a different challenge to create a new world with brand new characters, but it has been very rewarding. Check out this video where I talk about the differences, and the similarities, of the characters in these two worlds.
I still have another week left on this leg of my book tour. Check out the list below, and please join me if I visit a location near your home. I'd love to see you and sign your copy of Atlantis Rising – or even an old map!
Southern Festival of Books
Nashville Downtown Library, Library Auditorium
Presentation
October 12 @ 11:00 am
Nashville, TN
Park Road Books
Presentation & Book Signing
October 14 @ 5:00 pm
4139 Park Road
Charlotte, NC 28209
The Country Bookshop
Presentation & Book Signing
October 15 @ 4:30 pm
140 NW Broad Street
Southern Pines, NC 28387
Chester County Book Company
Presentation & Book Signing
October 16 @ 6:30 pm
967 Paoli Pike
West Chester, PA 19380
Harleysville Books
Presentation & Book Signing
October 17 @ 7:00 pm
680 Main Street
Harleysville, PA 19438
Tweens Read Festival
South Houston High School
Presentation
October 19 @ 11:00 am
3820 Shaver St
South Houston, TX 77587