Supporter Profile: Redwoods Inspire Best-Selling Author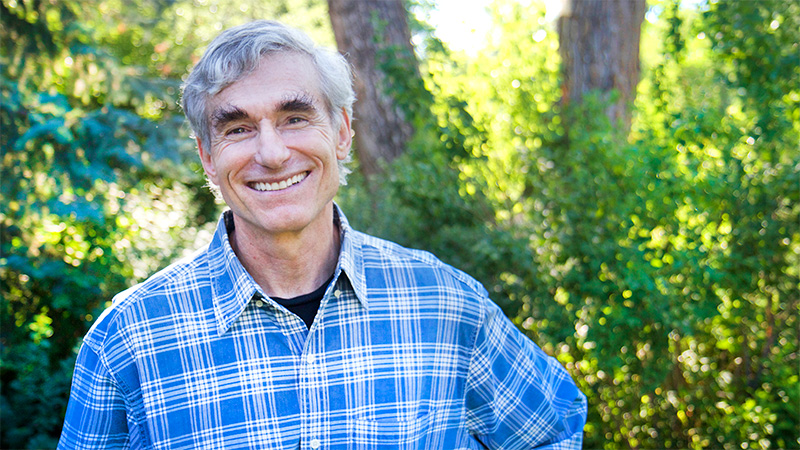 T. A. Barron, a member of the Save the Redwoods League Council, grew up in rural Colorado, where his connection to nature was immersive and powerful. The lofty peaks, pristine streams, and expansive aspen and spruce forests of the Rocky Mountains constituted the backdrop to his youth and drove a lifelong commitment to conservation.
After studying as a Rhodes Scholar, Barron joined the business world, ultimately becoming a company president. But excelling in the corporate world wasn't enough. He had always wanted to write, and in 1990 he decided to commit himself full time to his storytelling ambitions, leaving his business and moving back to his native Colorado.
Today, Barron is the best-selling author of over 30 novels, children's books, and nonfiction nature books and the recipient of numerous literary awards. He serves on the Governing Council of The Wilderness Society, and he is the founder of the Gloria Barron Prize for Young Heroes, an annual award presented to 25 public-spirited youths.
Barron's books include the Merlin Saga, now under development as a feature film by Disney, and The Ancient One, the story of a brave young girl who discovers a grove of ancient redwoods in a lost crater in Oregon.
Barron said the great trees inspire him as an enduring symbol of conservation and are a recurring and central theme in his work.
"I can still remember first seeing pictures of redwoods in a book when I was a boy," he recalled. "I was astonished that anything could be that big. I didn't get a chance to actually see them, though, until I was in college. I took a trip to California, and I visited Muir Woods. I was amazed, both uplifted and humbled at the same time. I looked up into the boughs of one of the biggest trees and thought of the stories it could tell if only it could speak. So in my own way, I've been trying to tell some of those stories."
While conservation is based on science, Barron believes any successful effort to protect threatened systems such as the redwood forest ultimately must be founded on emotional connections.
"These days, I start my talks with an observation from Rachel Carson's last book, The Sense of Wonder," said Barron. "She said that before we can hear and understand the science, we must establish an emotional connection with nature. You have to get people out to hear the crickets chirping, smell the fragrant mountain air, and see the majestic redwood trees. That's how they understand the stakes."