How Do I Apply for the Barron Prize?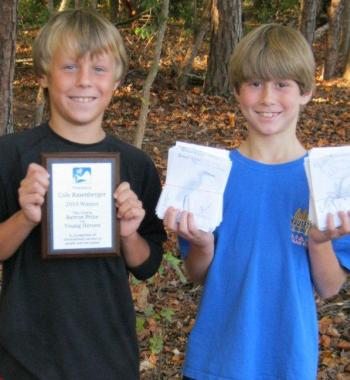 Every day, kids all over the country participate and take the lead in extraordinary service activities to benefit other people or the planet we share. Are you someone between 8-18 who has spearheaded a service effort in your area? Or perhaps you are a teacher or other community leader who knows of a young person doing outstanding work in your community. Why not initiate an application for the Barron Prize or encourage a young person to do so? The process is easier than you think…applications are open every year from January through April 15th.
The Gloria Barron Prize for Young Heroes celebrates inspiring, public-spirited young people from diverse backgrounds all across North America. Established in 2001 by author T. A. Barron, the Barron Prize annually honors 25 outstanding young leaders ages 8 to 18 who have made a significant positive impact on people, their communities, and the environment.
What do I need to apply for the Barron Prize?
Full details on the application process are available on the Barron Prize website, but here's a quick checklist of the 6 items required for a successful application:
Completed Application Form: a PDF reference copy of this form is available on the Barron Prize site and contains the details of everything you need to apply.
Essay from applicant: This essay does not need to be long — the limit is really 1500 words — but it should detail the applicant's inspiration for the service work in question, what they hoped to accomplish, and how they learned from the experience.
Letter from lead reference: This letter should be from an adult who knows the applicant and who can explain details about their service activity, including any challenges the applicant faced, and the verifiable results of their work. The letter-writer can be a teacher, a librarian, a youth leader, or any other adult. However, the letter cannot come from someone in the young person's family; it must come from someone outside the family who knows about the inspiring work of the youth applying for the Prize.
Two additional letters of reference: These two letters of reference are similar to the lead reference letter; they should come from adult non-family members who can speak to the individual's character qualities and service orientation.
Completed Reference Letter form: This form simply outlines some details about the letters of reference included in your application.
A color photo of the applicant
Your application packet can also contain supplemental items, such as photos, newspaper clippings, brochures, or links to websites that will help judges see the full picture of the work you have done.
Once you have these 6 things ready to go, you can submit your application via the Barron Prize website. Remember, all submissions are done electronically through our web form, so be sure to enter all the details carefully!
What happens after you submit your application?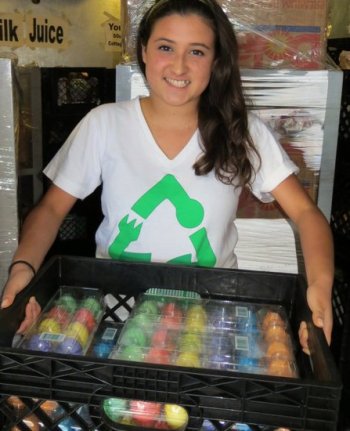 Every year the Barron Prize panel is amazed at the high quality of the candidates and their projects. It is extremely difficult to identify the top 25 from so many amazing entries, and it is a task that is taken very seriously.
After submission, every application is given a complete and detailed review. All submissions are reviewed several times, and always by more than one person — if judges have questions about a project or need additional information, they will reach out to the applicant, or the other adults who are referenced. After painstaking review, the submissions are narrowed to the final 25 entries; these young people will be named the Barron Prize honorees for that year. From the 25, 15 are then chosen as winners to receive a $5,000 award, recognition gifts, and more.
If you know a young person who is doing work to benefit their community or the planet, I invite you to encourage them to apply for the Barron Prize. It is my hope that their work will inspire others to make a difference!