More Awards for Atlantis Rising!
I'm excited and humbled to share with you the news that Atlantis Rising has been selected to receive two great awards!
Atlantis Rising was awarded a silver medal from the 2013 Moonbeam Children's Book Awards (Celebrating Youthful Curiosity, Discovery and Learning through Books and Learning) in the Young Adult Fiction – Fantasy/Sci-Fi category.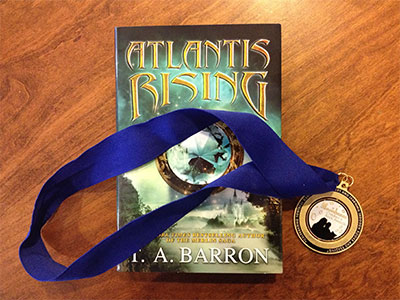 Atlantis Rising was also selected to be Book of the Month for October on LongandShortReviews.com. This award is especially meaningful since it was voted upon by you, my readers.
It's always an honor when one of my books is recognized, but the greatest honor of all is to know that we're all sharing these stories together!
Visit the Atlantis Rising page to keep up with all awards this exciting book receives.