Atlantis Rising Tour – Festivals, Book Stores, and an Old English Village

Today's post comes to you from charming Oxford, England where I'm enjoying a rare, clear evening! The last few weeks have been hectic, to say the least, but I'm excited to be back in Oxford and to be a part of the TORCH-Smith School Symposium on humanities and the environment. While I'm here, I also hope to grab a pint at my favorite pub, the Eagle and Child (which locals call the Bird and Baby) – the same pub where J.R.R. Tolkien and C. S. Lewis often clinked glasses and discussed mythic world affairs.
One of my first stops last week was at the Southern Book Festival in Nashville, TN — one of my favorite book festivals anywhere. These folks just LOVE stories! I love seeing families together at these festivals, too. Afterwards, I visited a few more cities in the US, bookended by presentations at the Southern Festival of Books and the Tweens Read festival in Houston, TX. I had some great school visits along the way, too! Here are some of the highlights: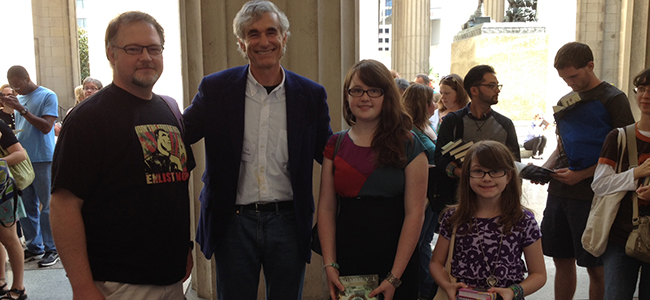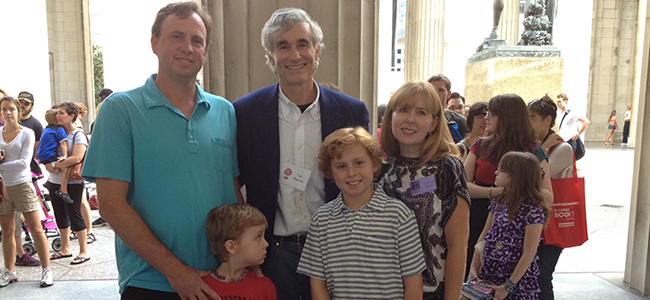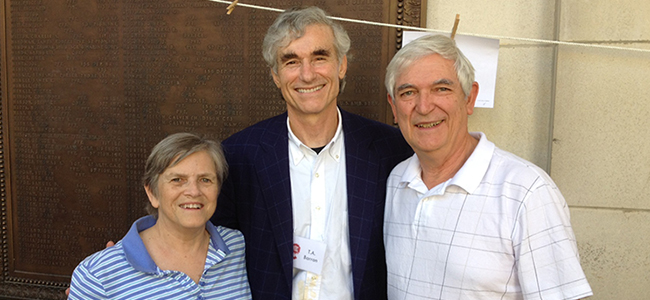 Next I visited a great middle school in Charlotte, NC, where I was greeted by a famous pirate! Arrrrg!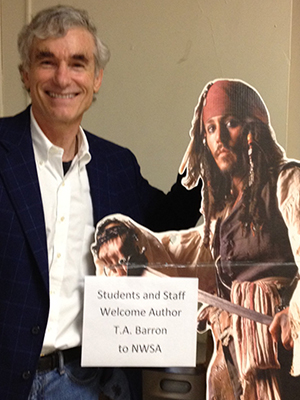 And met this family of devoted readers at Park Road Books in Charlotte, too.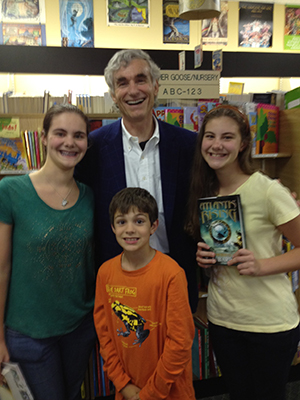 Here's a picture from the Chester County Book Company during my presentation. And talking with a family afterwards – I'm just about to sign their book!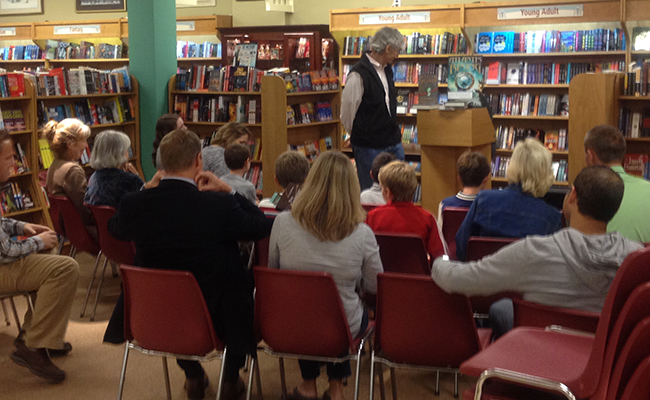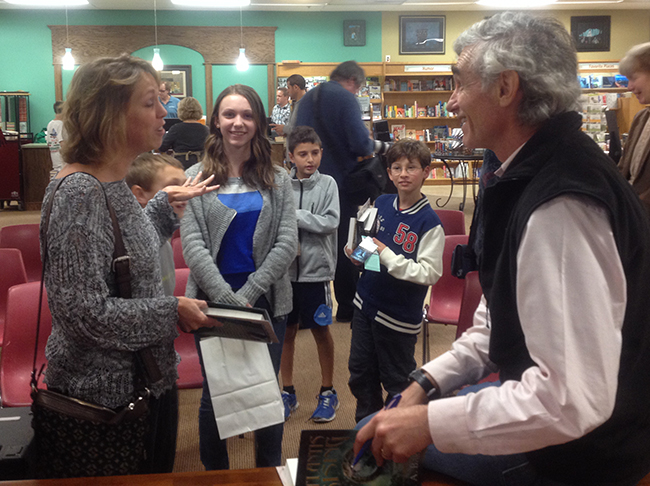 After this week's presentation in England, I head back to Colorado to catch up with my family before heading out for a few more weeks of events, listed below. I'll be sure to update you on those dates again as they get closer. If I'll be visiting a location near your home, please join me! I've said it before, but it's true – I love connecting with my fans!
Boulder Book Store
Presentation & Book Signing
November 7 @ 6:30 pm
1107 Pearl Street
Boulder, CO 80302
Tattered Cover Book Store
Presentation & Book Signing
November 9 @ 3:00 pm
9315 Dorchester Street
Highlands Ranch, CO 80129
Moravian Book Shop
Presentation & Book Signing
November 14 @ 11:00 am
428 Main Street
Bethlehem, PA 18018
Labyrinth Books @ Princeton Public Library
Presentation & Book Signing
November 14 @ 7:00 pm
65 Witherspoon Street
Princeton, NJ 08542
Books of Wonder
Presentation & Book Signing
November 16 @ 3:00 pm
18 West 18th Street
New York, NY 10011
Tatnuck Bookseller
Presentation & Book Signing
November 20 @ 6:00 pm
18 Lyman Street
Westborough, MA 01581
Willow Books
Presentation & Book Signing
November 21 @ 6:00 pm
279 Great Road
Acton, MA 01720
NCTE Annual Convention
Boston, MA
November 22 @ 2:30 pm
Hynes Convention Center, Hynes 204,
Boston, MA