A Magical Nature Discovery
This blog post was authored by Virginia Anagnos as part of my "Into Nature" guest blog series celebrating the reissue of my book, The Ancient One.
I had just moved into a new neighborhood and was exploring it, when I noticed a fenced in area of trees that piqued my interest. I walked around the periphery until I came upon a sign that stated Oakland Lake. Skeptical, since the location was situated between a major road and parkway, I descended the stairs into the wooded area only to discover an oasis when I reached the bottom. The lake, which I soon discovered is a 15,000-year-old spring-fed glacial kettle pond, was surrounded by a forest of magnificent oak trees, beech trees, weeping willows and other tree species. It felt as if I was transported to another place.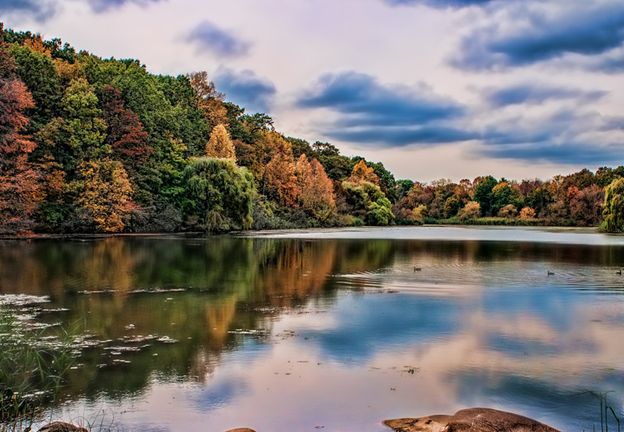 The path around the lake meandered through forest, wetlands and open space. After a lap around the pond, I felt invigorated, but also calm and serene. Oakland Lake has since become my place of solace. I often go there to regain clarity, rejuvenate my spirit and recapture my sense of awe and wonder.