Hope requires courage.
Darkness, despair, anger, destruction—the images of these things feature daily in our media. No matter where we look, we're met with images that leave us questioning. We're left feeling hopeless, without options or solutions to the things that plague us.
The many enemies that challenge our hope—doubt, fear, sorrow—bind together with our cynicism to infuse us with mistrust. This mistrust, in turn, teaches us to expect the worst and accept the lowest. It devours virtue, demeans courage, and criticizes effort, leaving us to feel that hope is elusive. Or even impossible.
Finding something to engage with beyond our fear and mistrust is one way to crawl from under the blanket of despair. Nature, for me, is one such source. It is resilient, it is transformative, it is magical in ways even the greatest of wizards can only seek to understand.
But there's one other place I look when I am feeling pessimistic about the future of our world. Like nature, young people are a constant source of hope for me. They inspire me to be courageous with their high ideals, honesty, and humor. The way they hope, with valor and courage, revives my spirit and makes me truly believe that anything is possible.
The Gloria Barron Prize for Young Heroes was created to honor young people like these whose courageous curiosity, inspirational deeds, and tenacious hope drive them to great things. Seeing the ideas they've created come to life and change our world never fails to return hope to my soul.
Each of the amazing Barron Prize winners have touched me in their own way, and I'm sharing a few of them with you today so that you can be touched by them too. That, at least, is my Hope.
Young Heroes Who Give Me Hope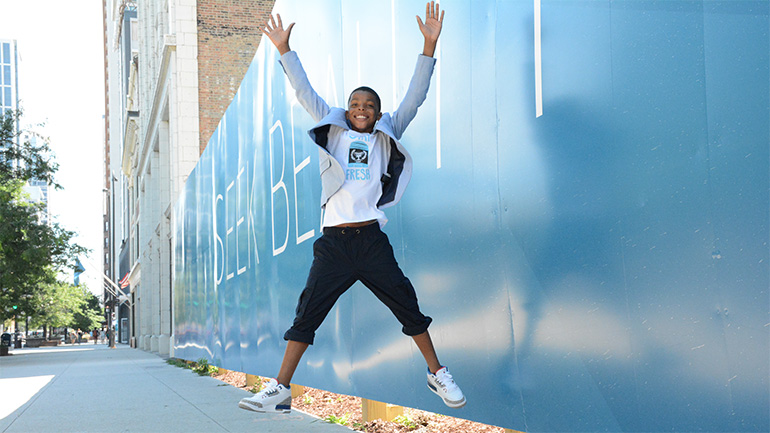 Jahkil, Project I Am
Jahkil founded Project I Am when he was just nine years old after helping his aunt distribute food to the Chicago homeless. He knew he wanted to make a difference and he came up with the idea to offer what he calls "Blessing Bags"— a giveaway package filled with wipes, socks, deodorant, hand sanitizer, granola bars, toothbrushes, toothpaste, bottled water, and more. Since its inception in 2017, Jahkil's project has touched over 20,000 men, women, and children in Chicago and around the world. A frequent public speaker, Jahkil challenges children to find their passion and use it to make a difference.
Robbie, Kids Speak for Parks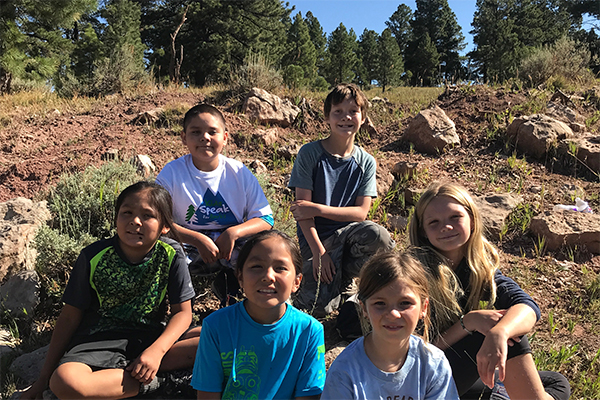 Robbie created his non-profit Kids Speak for Parks to ensure that our national parks and monuments remain protected long into the future. He is working to build an army of activists, including fourth-grade students (who can visit our national parks free of charge), who will stand up and speak up for the parks. Robbie is dedicated to educating the nation's youth and families about our National Parks and Monuments, while increasing the appreciation for and preservation of these unique and treasured natural lands.
Shreya, The Grey Water Project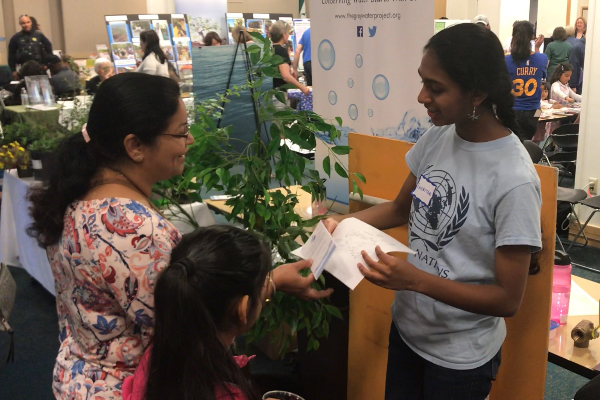 Shreya founded The Grey Water Project, a non-profit that promotes the safe reuse of grey water and water conservation, as a way to address drought. She works tirelessly to educate others about grey water – the gently used water from household sinks, showers, and laundry – and to remove the stigma that it is unclean and unusable. She has learned the California Plumbing Code and conducts seminars to show others how easy it is to build "laundry to lawn" grey water systems using organic detergents such as soap nuts. Shreya's research on the environmental safety of soap nut grey water has led her to collaborations with several California water agencies to promote grey water reuse. She has earned numerous awards for her work, including the President's Environmental Youth Award, and was invited to partner with the United Nations' Global Wastewater Initiative. She has also developed a grey water curriculum for elementary students to teach water conservation.
Claire, Solar Makes Sense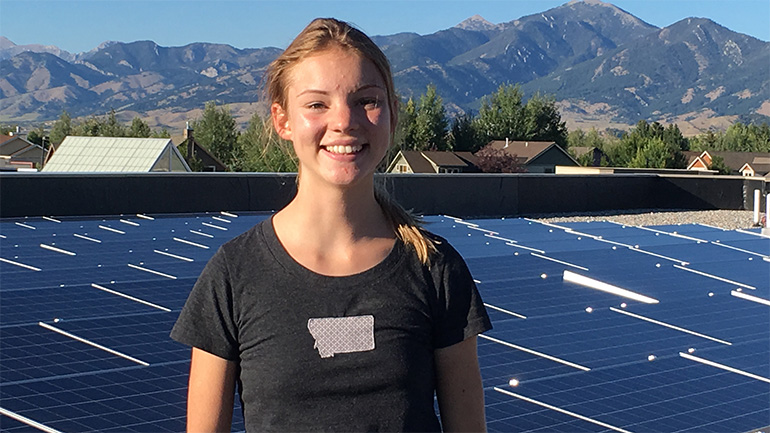 Claire created and led the Solar Makes Sense initiative in her hometown and raised the $118,000 needed to install solar panels on her middle school. The panels launched June 2018. She has galvanized her community and school district, sparking a movement and inspiring them to embrace renewable energy and commit to green building. Surplus money from her fundraising efforts along with a matching grant from the local energy company will soon fund the installation of another solar panel system at another local school.
Harry and Heath, Bennett Brothers Balm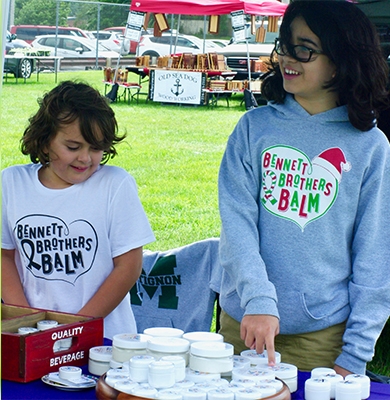 Harry and Heath founded Bennett Brothers Balm when Harry's friend and former classmate was diagnosed with Hodgkin's Lymphoma in May of 2016. Harry and Heath knew right away that they wanted to help. They learned that cancer patients' lips and skin can get dry and chapped from chemo treatments, so Harry thought of the idea to start a lip balm company to raise money. He asked Heath to be his partner, and they decided to name their business Bennett Brothers Balm. They started making lip and body balms at home in their kitchen and selling them online and at craft fairs, 5Ks, corporate events, and cancer fundraisers. They donate 100% of profits to cancer research and patient care. A portion of the money raised goes into a fund that Dana-Farber Cancer Institute in Boston, MA set up for their friend's doctor, Dr. Amy Billett, and it helps support her research in pediatric Hodgkin's disease specifically.
Please take a moment to read more about the Gloria Barron Prize for Young Heroes and all of our past winners. I promise it will infuse your soul with hope!